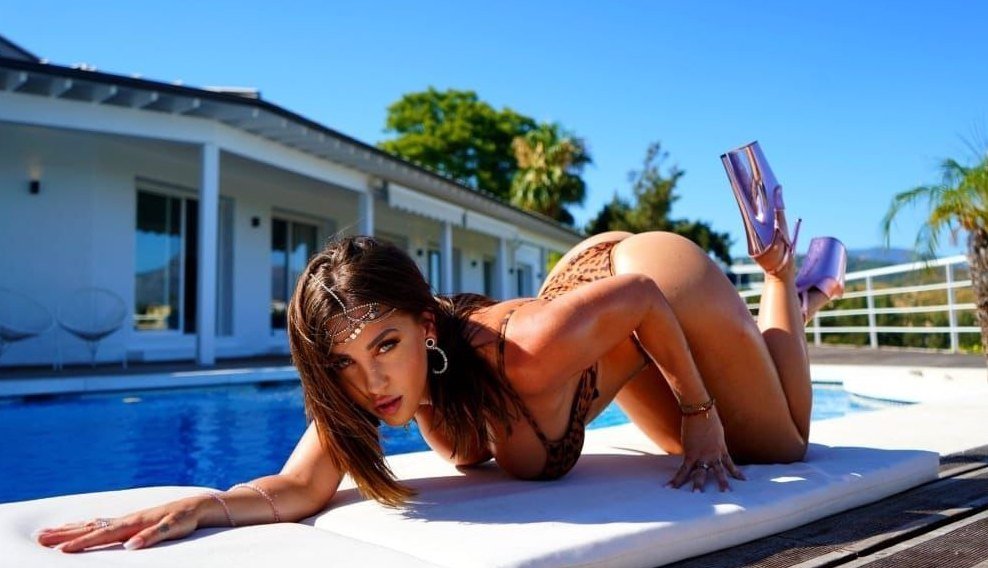 ¨A SPECIAL MEETING WHERE WE WILL LET OUR SENSES FLY "
 PISCOLABIS
1h:  250 €
SNACK INTENTS
2h: 500 €
FOR THE FIRTS TWO HOURS I OFFER AND CHARGE SOME EXTRAS.
THE BEST WAY TO KNOW EACH OTHER: 
LUNCH OR DINNER + INTIMICY




 3h: 700 €    
5h: 1000 €   
8h: 1200 €
FULL NIGHT / FULL DAY


12h

: 1500 €


24h: 2600 €
48h: 3500 €
EVERY ADDITIONAL HOUR : 150 €


EVERY ADDITIONAL DAY AFTER 2 FULL DAYS

:

1000 €
THE APPOINTMENTS WHERE YOU ARE  FARDER THAN 1H  FROM MY LOCATION,
AT LEAST 2 HOURS WILL BE REQUIRED.
*****************************


COUPLES
1h: 400 € 
I RECOMMEND TO TAKE A COUPLE OF HOURS
ADDITIONAL HOURS 250 €
TRAVELING IS GETTING TO KNOW EACH OTHER
Before organizing a trip I usually propose a short date beforehand, so that we can both feel if an experience of so many hours together is something we really want to do.
I offer this two Options:
GIRLFRIEND EXPERIENCE                                                FLY ME TO YOU
Have a look  and don't forget to read also the section on Services and rules. 
Monday
11:00 AM - 23:30 PM
Tuesday
11:00 AM - 23:30 PM
Wednesday
11:00 AM - 23:30 PM
Thursday
11:00 AM - 23:30 PM
Friday
11:00 AM - 23:30 PM
Saturday
11:00 AM - 23:30 PM
Sunday
11:00 AM - 23:30 PM